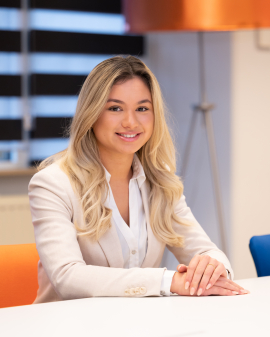 Introducing: new colleague Fabyola
Last month we have welcomed a new colleague at QUBE: Fabyola Schaap.
Time to get to know Fabyola a bit better.
How did you end up at QUBE?
I got to know Albert through my part-time job.
We had a nice click and when I was looking for a new job I called him about the possibilities within QUBE. That's how I ended up at QUBE.
Your position is project support employee, what does that position entail?
In my function as a project support employee, I will lighten the hands where it is needed. I am currently speaking to customers by phone. I edit consultancy reports and take on planning the consultancy work.
What makes you happy outside of work?
In my spare time, I like to hang out with friends. I also go to the gym a few times a week.
Your reaction is welcome!