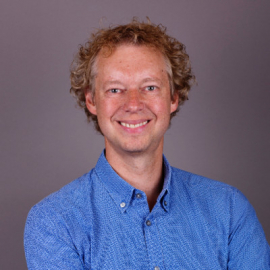 Introducing: our new colleague Marco Kastrop
In March we have welcomed a new colleague at QUBE: Marco Kastrop. Time to get to know him better.
Hi Marco. Welcome! Tell something about yourself…
I am 48 years old, married to Josette and have 2 children Olivia (13) and Boris (11). We live in De Meern, nearby Utrecht. Some of my qualities: I always want to learn new things and improve myself, always look for opportunities, I am involved and do my job with passion and never give up. Humor is important for me: where water is the lifeblood for flowers, I need a good joke as a food.
Have you been working in IT for a long time?
I have worked at Exact for over 20 years, so IT runs through my vains. From high school I worked with a C64 and that is where the love for IT started and I wrote my first lines of instructions in basic. After my financial studies, I went to work on the helpdesk at Exact and that is where my professional IT career started. In many different roles as a supporter, trainer, consultant I started to focus on the development of software in the development department. I worked there for 15 years as a designer, product owner and manager, including 6 years in Kuala Lumpur.

In order to gain new inspiration and to explore entrepreneurship myself, I switched to a company that makes audio guides for museums in the role of operational director. There I learned a lot, especially to think from an entrepreneurial perspective and to experience software needs from the user point of view.
Your position is Team Lead Software and Business Consultant, what exactly does that mean?
Yes, that's quite a long job title haha. On the one hand, it is supporting and coaching the software consultancy team to ensure that our customer experiences are as the should be. As Business Consultant, to ensure that the customer also receives the right solutions with which they can do better business and make the right decisions.
What do you like outside of work?
In my spare time I do a lot of sports and I run and occasionally play tennis. I, watch my children play sports and I follow sports on TV. I also love vacation and travelling. I love going to a museum and play a game at home, go out for dinner with family / friends or watch a good film or series. The latter I enjoy most with a nice beer.
Your reaction is welcome!