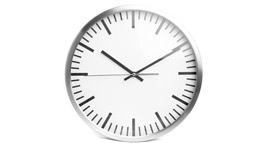 The solution for contracts
As a business service provider of a supply-driven organisation based on a "billing by the hour" operation, how do you switch to a demand-driven operation with multiple contract forms to increase customer satisfaction and improve internal efficiency?
Contract Management Add-on

Contract Management provides a solid hold on your contracts and contract types. Real-time insights into returns on separate contracts will ensure you have a better control of your efforts and project progress. This will increase efficiency of operations, which also provides a significant competitive edge. Since your clients know beforehand what they will need to pay, receiving predictable periodic invoices, customer satisfaction and willingness to pay increases. Combined with the option of contracts based on prepaid hours, this will contribute to reducing default risk. Contract Management Add-on: a smart move to more efficient operations, increased customer satisfaction and reduced default risk.
Integration with Exact PSA
The smart Contract Management Add-on is completely integrated with Exact PSA (Professional Services Automation). You have insights into all contract statuses and can easily manage all contracts in Synergy: extend, index and terminate contracts just by pressing a button. Implemented activities are automatically compared to contract agreements. Is there additional work? Invoice it easily using a highly adjustable rate structure.
Smart moves
Contracts, time recording and financial processing, all in one solution
Compares implemented activities automatically to contract agreements
Overview of achieved and forecast contract returns for each customer
Instalments are prepared automatically on a weekly, monthly, quarterly or yearly basis
Added overviews: projected liquidity, contracts up for invoicing and renewal
Would you like to know more?
We developed the Contract Management Add-on in close collaboration with various SMEs. A sure guarantee that this tool will provide what your organisation needs. Would you like to know more? Contact our consultants immediately: call +31 (0) 20 655 75 75 or send an
email
.
---
Who went before you
---
Our partners

Do you want to know more? Fill in the contact form below.